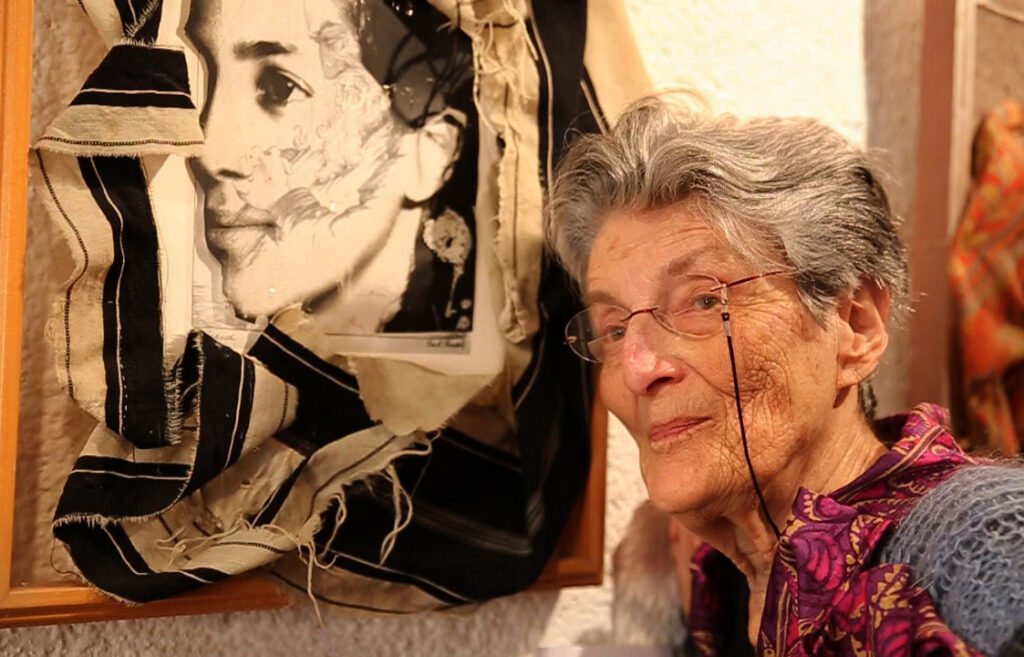 The Peter Oberlander Memorial Film
Sponsored by:
the Oberlander Family
With special guest, director Paula Weiman-Kelman
Jo Milgrom, the 87-year-old artist/feminist/Jewish thinker, scavenges Jerusalem dumpsters for choice junk that she combines with worn-out Jewish ritual objects. Armed with a glue gun, Jo challenges the religious establishment by juxtaposing the sacred and the mundane in her assemblage.She calls her work "visual midrash," referencing the Jewish literary tradition of supplementing the biblical narrative with commentary, often in the form of colorful homilies. Traditional midrash was written from the third to the 12th centuries, but Milgrom believes there's just a place for creative midrash today.
Screening followed by Raise the Roof.
Community Sponsor:


Please note that as a registered non-profit society, anyone over 18 years of age attending one of our screenings is required to be a member of our society for us to retain our non-profit status.
Please present your VJFC membership at every screening.
Film Info
| | |
| --- | --- |
| Year | 2015 |
| Country | Israel |
| Director | Paula Weiman-Kelman, Ricki Rosen |
| Cast | Paula Weiman-Kelman, Ricki Rosen |
| Runtime | 23 min |
| Language | English |
| Genre | biography, documentary |