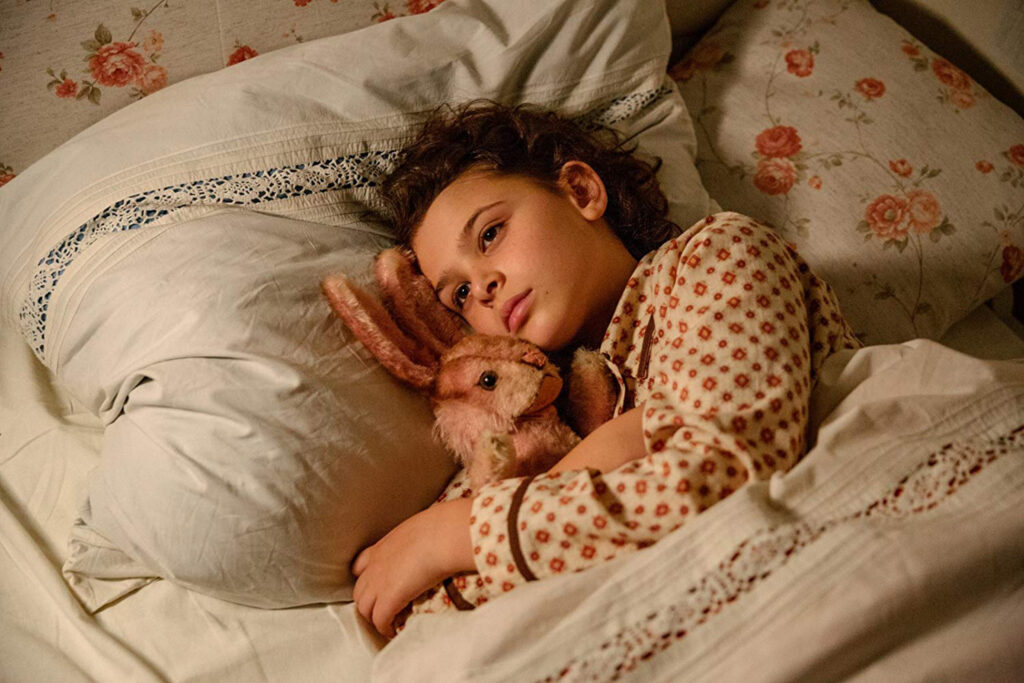 OPENING NIGHT FILM
Als Hitler das rosa Kanichen stahl
When Hitler Stole Pink Rabbit, based on the true story of the German born English author Judith Kerr z"l, who passed away on May 22, 2019 at the age of 95.
The film is based on her own family's escape from Germany in the aftermath of the 1933 election when her father suddenly vanishes, and her family hurries from Germany. Ten-year-old Anna begins to realize things will never be the same, much like the experiences that are being relived by refugees today.
Oscar winning director Caroline Link filmed Judith Kerr's classic novel with a great deal of instinctive flair for the world of children. Again and again she finds pictures, dialogues and situations in order to grapple difficult issues such as National Socialism or the Holocaust in a child-friendly way. When Anna has to choose between soft toys or have to say goodbye to her home several times, such scenes hit the heart. Young actress Riva Krymalowski's performance as Anna is nothing short of amazing, you can't take your eyes off of her.
Sponsored by: The Wertman Family, dedicated in loving memory of Cristina and Regina Wertman
Please note that as a registered non-profit society, anyone over 18 years of age attending one of our screenings is required to be a member of our society for us to retain our non-profit status.
Please present your VJFC membership at every screening.
Film Info
| | |
| --- | --- |
| Year | 2019 |
| Country | Germany, Switzerland, France |
| Director | Caroline Link |
| Cast | Riva Krymalowski, Marinus Hohmann, Carla Juri |
| Runtime | 119 min |
| Language | German, Swiss, French w/English subtitles |
| Genre | drama, family, Holocaust |