Commandment 613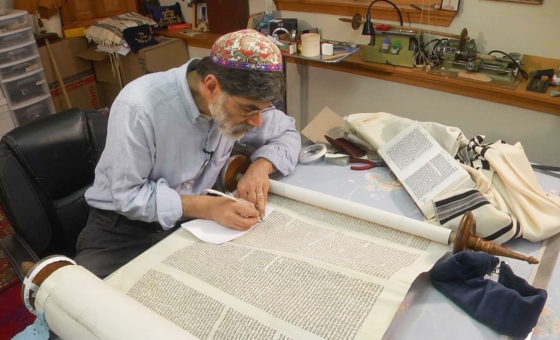 Rabbi Kevin Hale joyfully practices the sacred craft of Torah restoration, heeding the final commandment of the five books of Moses as he brings new life to scrolls saved in Czechoslovakia during the Shoah.  As his scribal work takes him to communities entrusted with the scrolls, he reflects on his own path to faith and practice. There are many Czech memorial Torah scrolls throughout North America, including two in Vancouver. One resides in Vancouver's Temple Sholom and the other in the Vancouver Holocaust Education Centre's Museum. This wonderful documentary links them to their past, present and future.
With Guest – Director Miriam Lewin
Directed by: Miriam Lewin
Country: USA
Language: English
Year: 2020
Runtime: 23 minutes
Genre: Documentary

SPONSORED BY:
Temple Sholom

Space Torah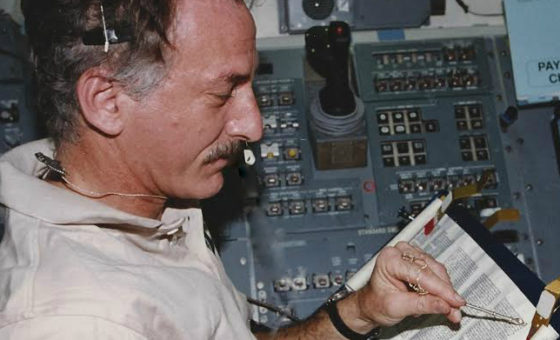 In 1996, NASA astronaut Dr. Jeff Hoffman brought a small Torah scroll on board Space Shuttle Columbia. On Shabbat, while orbiting Earth, he read from the book of Genesis, "In the beginning G-d created heaven and the earth."
This is a story about inspiration, communities, and a man's journey. A story of how family, educators, scientific and religious communities achieve great things and bring our identity to new realms.
Directed by: Rob Cooper
Country: USA
Language: English
Year: 2020
Runtime: 25 minutes
Genre: Documentary

The Mirror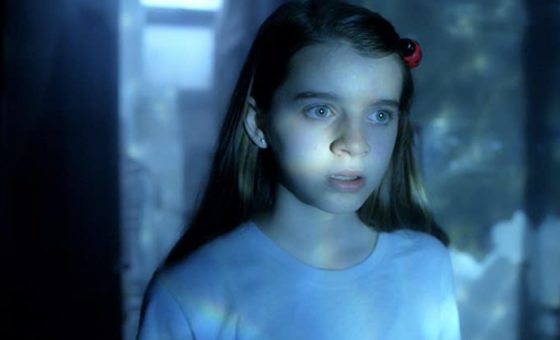 Australian Academy Cinema Television & Arts (AACTA) WINNER for Best Short Film
When a young girl discovers a mysterious antique mirror in the basement of her ailing grandmother's house, she accidentally opens a window between time that allows her to cross over into war-torn Nazi-occupied Poland.
With wonderful performances from two remarkable newcomers – Ingrid Torelli (Suzi) and Amelia Westlake (Young Hilda).
Directed by: Joel Kohn
Country: Australia
Language: English
Year: 2019
Runtime:  22 minutes
Genre: Drama, Fantasy

Bayla's Issues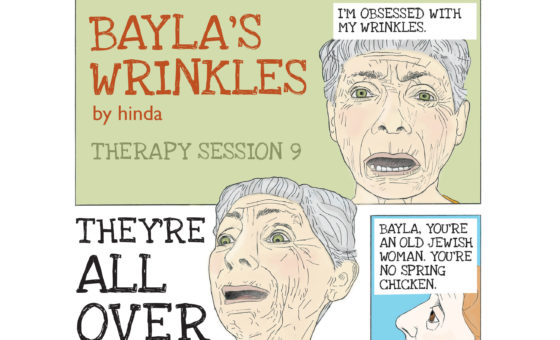 Bayla's Issues is an eight-part animated short film series based on a comic strip by Hinda Avery about an anxiety-ridden painter and her inner therapist.
Directed by: Michael Kissinger
Country: Canada
Language: English
Year: 2020
Runtime: 16 minutes
Genre: Comedy

SPONSORED BY:
Harley and Eleanor Rothstein
Geo-blocked to CANADA
more info…
Film Info
| | |
| --- | --- |
| Year | 2020 |
| Country | USA, Canada, Australia |
| Director | Various |
| Cast | |
| Runtime | 120 min |
| Language | English |
| Genre | comedy, documentary, drama |