Sponsored by:

Evelyn Neaman and Stephen Herman
Phil Moses
Give It Back!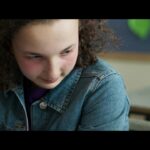 Year: 2019
Country: Israel
Director: Ruchama Ehrenhalt
Cast: Tadeso Aklo, Michaella Kavim, Ora Knapel.
Runtime: 15 min
Language: English, Hebrew w/English subtitles.
Olivia is a 12 year old immigrant from New York. She is trying to find her place in the new world she just landed in, Israeli society. Instantly she connects with Alem, an Ethiopian boy who sits next to her in class. It doesn't take long for her to realize that their friendship is social suicide. This is a story about alienation, friendship and home.
• Nominee – Best Family Friendly Film, South Georgia Film Festival, 2021
View Trailer
---
Paradise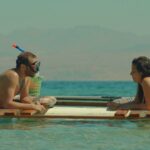 Year: 2021
Country: Israel
Director: Asaf Saban
Cast: Aki Dakka
Runtime: 33 min
Language: English, Arabic, Hebrew w/English subtitles

Canadian Premiere  Ali (Ali Dakka. Fauda, Image of Victory), a young Palestinian man living in Berlin, returns to Israel for the first time in many years to attend his sister's wedding. Heartbroken after a breakup, he impulsively decides to skip the party and instead goes to Sinai, where he meets a group of Jewish-Israeli holidaymakers. Torn between his European, Israeli and Palestinian identities, he is unsure how to present himself to his fellow travelers –and ultimately to where he actually belongs.
View Trailer
---
Masel Tov Cocktail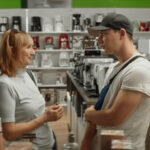 Year: 2020
Country: Germany
Director: Arkadij Khaet, Mickey Paatzsch
Cast: Alexander Wertmann, Mateo Wansing Lorrio, Gwentsche Kollewijn
Runtime: 30 min
Language: German, Russian w/English subtitles
Western Canada Premiere  Dima, a Russian-Jewish teenager, gets into a school fight and then turns to the camera, passionately and ferociously expressing his views about the hypocrisy and lack of tolerance in his world.
---
The Shabbos Goy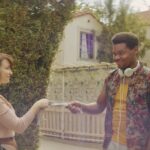 Year: 2019
Country: USA
Director: Talia Osteen
Cast: Milana Vayntrub, Devere Rogers, Tami Sagher
Runtime: 7 min
Language: English
Western Canada Premiere  There are restrictions on the types of work that can be done on Shabbat, such as turning on or off lights, or, electrical appliances, especially to heat the oven on winter days in northern countries. Today the proliferation of electronic timers has virtually eliminated the need for the "Shabbos goy", a non-Jewish individual who once played an important role doing those tasks. There are still appliances of several different types that do not have timers. This comedic ironical take on the modern need for one takes on a very funny twist!
• Winner – Audience Award, Best Short Film, Florida Film Festival 2020
• Winner – Best Narrative Short, San Francisco Jewish Film Festival, 2020
• Nominee – Best Comedy Short Film, JFL Eat My Shorts, 2020
View Trailer
Guests: Directors, Ruchama Erenhalt, Asaf Saban, Arkadij Khaet
LIVE Q&A: Wednesday, March 9 at 11:30am PST