Sponsored by:

Ethel Kofsky and Don Rosenbloom
Moshe Mastai
The Ben & Esther Dayson Charitable Foundation
You're Invited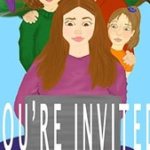 Year: 2019
Country: USA
Director: Andrew Kaplan
Cast: Shifra Zuckerman, Tait Ruppert, Andrew Kaplan
Runtime: 14 min
Language: English
After hearing from her father that an elderly Holocaust survivor died alone with no one to attend her funeral, this college student, who never knew or met the deceased, decides something should be done to get people to the funeral.
Guest: Director, Andrew Kaplan
---
Pops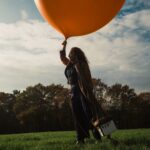 Year: 2021
Country: France, UK
Director: Lewis Rose
Cast: Samantha Spiro, Nigel Lindsey, Richard Albrecht
Runtime: 19 min
Language: English

Canadian Premiere  How would you react if your father's last wish was a little bit out there? For siblings Roz and Elli, it becomes a battleground for who will determine their Pop's final journey.
• Winner – Best Screenplay, Filmoramax Lyon Short Film Festival, 2021
• Winner – 1st Prize Hearts MInd & Soul, Flickers Rhode Island, 2021
• Winner – Best Comedy, Performance Media Insurance Awards, 2021
View Trailer
---
Masked Epic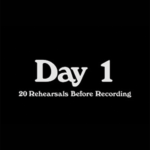 Year: 2021
Country: Canada
Director: Jay Fox
Cast: Killarney Honours String Orchestra
Runtime: 42 min
Language: English
Masked Epic is a 5-part web series documentary following the Killarney Honour Strings in their pursuit of meaningful musical experience despite the incredible logistical obstacles of covid protocols. Forced to complete their 10-month course in just 10-weeks, remote learning for half of those weeks, the orchestra split into two parallel cohorts, not playing for nearly a year, physical distancing and masks – the course was not supposed to be epic. Yet, these young musicians set forth to make this 10-week journey something special. Award winning film maker, Le Nouveau-Pauvre (lenouveaupauvre.net) takes us on an intimate journey and masterfully tells the story of how these young musicians experience the unprecedented task ahead of them.
Guest: Director, Jay Fox; Musical Director, Nicholas Urquhartalt
LIVE Q&A: Sunday, March 13 at 3:00pm PDT
---
Perfecting the Art of Longing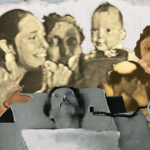 Year: 2020
Country: Canada
Director: Kitra Cahana
Runtime: 12 min
Language: English
Western Canada Premiere  Cut off from his loved ones in a long term care facility due to the Co-vid pandemic lockdown, Rabbi Ronnie Cahana, a paraplegic resident, is filmed remotely by his daughter, the award winning documentarian Kitra Cahana.
Offering powerful meditations on love and hope, Perfecting the Art of Longing shows us what it means to be alive in a state of profound isolation.
View Trailer
Guest: Writer/Director, Kitra Cahana
PRE-RECORDED Q&A