WHAT HAPPENS WHEN A RABBINICAL MATCHMAKER, A HASIDIC COUPLE and a single guy, explore the precise meaning of humanity's most powerful word? Walking a tightrope of expectation and deception, Kosher Love documents the hopes and revelations of several religious Jews' searches for love. The film
simultaneously hopes to demonstrate that we're all the same in our pursuit of intimacy, support and relationships, and that ultimately, our humanity binds all of us in this most universal of discoveries.
Using levity, animation, fly-on-the-wall observation and some sit-down silliness, Kosher Love interweaves a complex narrative of different religious participants exploring humanity's most terrifying and sacred word.
Guest attending – Director, Evan Beloff
Sponsors
Herb and Barbara Silber
Robert Collum and Lori Albert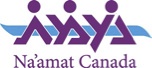 Film Info
| | |
| --- | --- |
| Year | 2017 |
| Country | Canada |
| Director | Evan Beloff |
| Runtime | 45 min |
| Language | English |
| Genre | documentary |