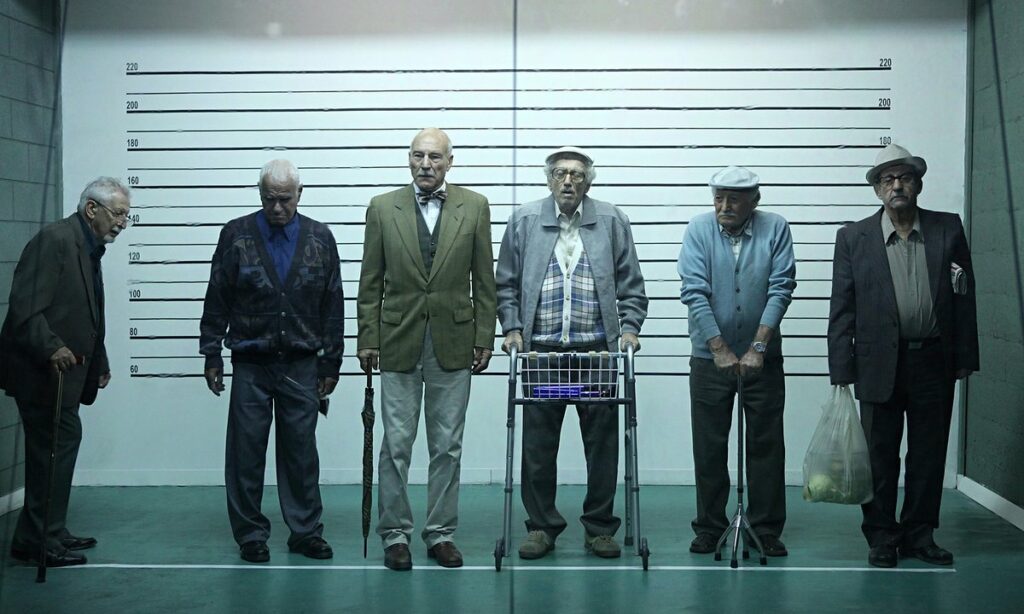 Latzud Lilim
Jonathan is a bright 12 year-old–perhaps too bright, since everyone picks on him at school, including his teachers. His closest friend in the world is his father, Daniel. The two of them meet up everyday after school when Jonathan visits his dad during his work hours at the bank. One day, a terrible accident occurs and the bank refuses to take responsibility for it. Suddenly, Jonathan is forced to prevent his clueless mother from falling into the arms of the wrong man in order to save them from losing their house. With the help of his cranky grandfather Eliyahu, his friend Nick and a disgraced, eccentric British Lord, Jonathan comes up with a crazy plan that will help save his family.
A movie featuring the best actors as could ever be cast in such a movie, they are fantastic together: Moshonov, Gabai, Evgy & "Jean Luc-Pikard", who would imagine assembling such an all-star cast in the same Israeli film. A special film that has won over audiences worldwide.
Please note that as a registered non-profit society, anyone over 18 years of age attending one of our screenings is required to be a member of our society for us to retain our non-profit status.
Please present your VJFC membership at every screening.
Festivals and Awards
Israeli Film Academy 2013 Nominees:
Best Screenplay, Reshef Levi, Regev Levy
Best Actor, Sasson Gabai
Best Supporting Actor, Moni Moshonov
Best Supporting Actress, Rotem Zissman-Cohen
Film Info
| | |
| --- | --- |
| Year | 2013 |
| Country | Israel, USA |
| Director | Reshef Levy |
| Cast | Sasson Gabai, Moni Moshonov, Patrick Stewart |
| Runtime | 107 min |
| Language | English, Hebrew w/English subtitles |
| Genre | comedy |