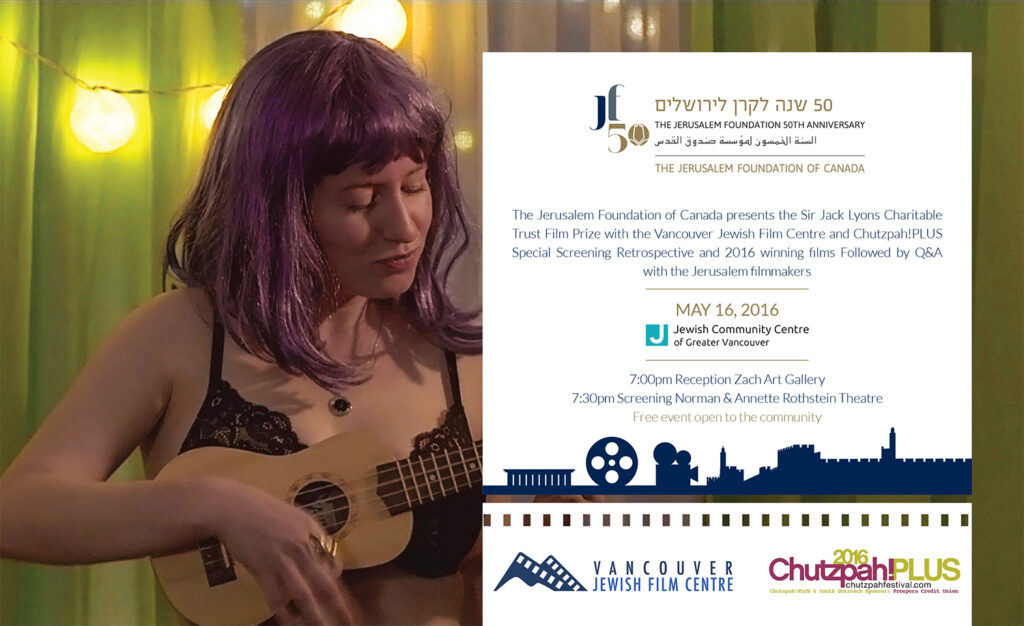 The Jerusalem Foundation of Canada Presents
The Sir Jack Lyons Charitable Trust Film Prize
with the Vancouver Jewish Film Centre and Chutzpah!PLUS
Special Screening Retrospective and 2016 winning films.
Followed by Q&A with the Jerusalem filmmakers.
Free Screening

Mushkie 12:38 min
Written and Directed by: Aleeza Chanowitz
Synopsis:
Mushkie and Sari are roommates, new immigrants to Israel, religious, and best friends. When Mushkie experiences an embarrassing medical problems, she must open up to Sari about the double life she has been leading, which tests the limits of their unconventional
friendship.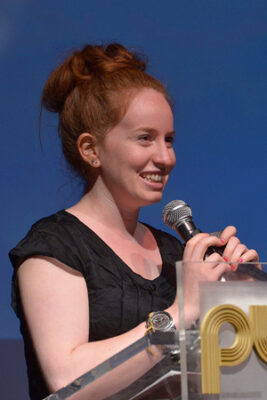 Biography:
Aleeza was born in 1990 in Brooklyn NY and attended the Yeshivah of Flatbush elementary and high school. Two months after receiving her Bachelor's degree, with a major in Judaic Studies, from Brooklyn College CUNY, she made Aliyah. She began her studies at the Sam Spiegel Film and Television School in 2012, one year after moving to Jerusalem. "Mushkie" is her third year film.
---
Blessed 15 min
Written and Directed by: Prague Benbenisty
Synopsis:
Zohara is the daughter everyone takes for granted in her big Moroccan family, while her sister, Oshrit, is a beauty about to get married. On the day of her younger sister's traditional henna ceremony, Zohara steals her sister's blessing, which is given to all brides before their wedding day. The mystical power of this blessing transforms Zohara, bringing her love and changing the dynamic of her relationship with her sister.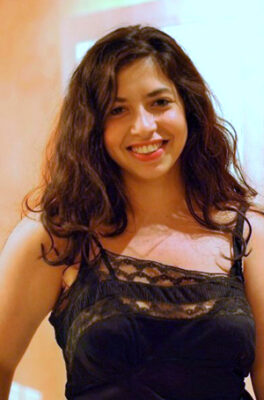 Biography:
Prague was born in 1990 in Tel Aviv. She was one of the founders of "Social Cinema", a group of volunteers and film students who built and trained different types of local groups from Sderot (a small town near Gaza) cinema as a therapeutic tool, and guided them through their filmmaking. She began her studies at the Sam Spiegel Film and Television School in 2012. "Blessed" is her third year film.
co-presentation with: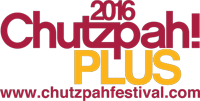 Film Info
| | |
| --- | --- |
| Year | 2016 |
| Country | Israel |
| Director | Aleeza Chanowitz/Prague Benbenisty |
| Cast | |
| Runtime | 28 min |
| Language | English, Hebrew w/English subtitles |
| Genre | drama, short |