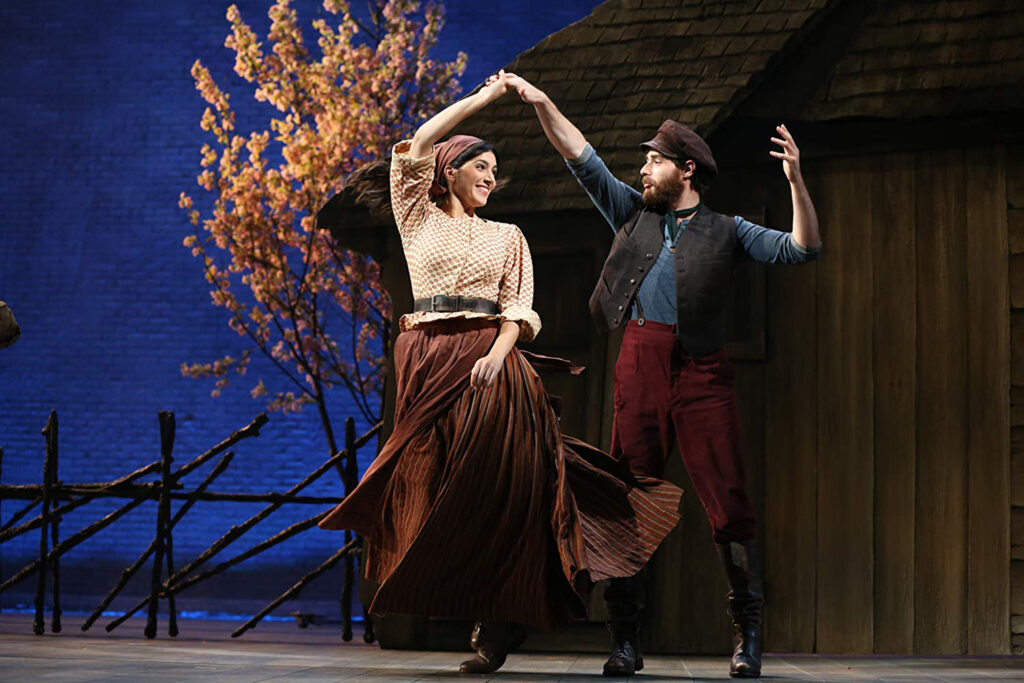 Fiddler, A Miracles of Miracles is the first in-depth documentary film that chronicles the life and themes of this iconic offering of North American culture. The documentary is essential to the understanding of why the story of Tevye the milkman is reborn again and again as beloved entertainment and cultural touchstone the world over. Opening in 1964, Fiddler on the Roof held the record for the longest running musical for almost 10 years, winning nine Tony Awards, and spawning five Broadway revivals. The show is still performed more than any other show, from American inner city middle schools to rural high schools and around the world in grand state theaters from Japan, Vienna, and Johannesburg to Mexico City.
Fiddler on The Roof seems an unlikely work to have captured the imagination of so many people. It was the first major musical on the American stage to feature not one single American character and yet opened to massive audiences, remaining beloved and relevant to this day.
Why? How did this come to be? You'll have to see the film.
Sponsored by: David Schwartz and Debby Freiman, John Anthony and Wendy Fouks, Claire Osipov and Families 
Please note that as a registered non-profit society, anyone over 18 years of age attending one of our screenings is required to be a member of our society for us to retain our non-profit status.
Please present your VJFC membership at every screening.
Film Info
| | |
| --- | --- |
| Year | 2019 |
| Country | USA |
| Director | Max Lewkowicz |
| Cast | |
| Runtime | 92 min |
| Language | English |
| Genre | documentary, music |