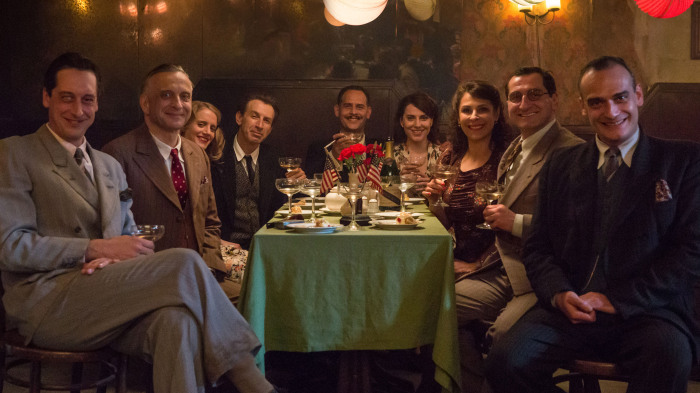 FRANKFURT,1946. DAVID BERMANN AND HIS FRIENDS HAVE ESCAPED THE Nazi regime and are now living in a displaced persons camp dreaming of leaving for America. But how will they get the money in these tough post-war times? The smooth-talking businessman focuses on what the Germans now need most: fine bed linens nicely wrapped in amusing stories! Business flourishes and a bright new future can be seen in the horizon, but questions about Bermann's past catch up with him. Could he have collaborated with the Nazis? A smart and uncompromising US officer, Sara Simon refuses to close the investigation.
Preceded by the Award winning Short: Mr. Bernstein with guests Director Francine Zuckerman and writer Deb Filler.
Sponsors
Cecil, Marilee, Elana and Michael Sigal in loving memory of Ruth Kron Sigal z"l
Please note that as a registered non-profit society, anyone over 18 years of age attending one of our screenings is required to be a member of our society for us to retain our non-profit status.
Please present your VJFC membership at every screening.
Festivals and Awards
Audience Award for Best Film – The Norwegian International Film Festival
Film Info
| | |
| --- | --- |
| Year | 2017 |
| Country | Germany |
| Director | Sam Garbarski |
| Cast | Moritz Bleibtreu, Antje Traue, Tim Seyfi |
| Runtime | 102 min |
| Language | German with English subtitles |
| Genre | dramedy |