Who's Gonna Love Me Now is not just the name of this film, it is also perhaps the most important question within it. After all, for a young man who is diagnosed with HIV, it's a fairly pertinent question. Factor in being disowned by your own family, and you've taken your first steps in Saar Maoz's shoes. The focus of Saar's love isn't actually another man, but rather his search for reconciliation with his own family in Israel. Ejected from home when he was 23 by a society where homosexuality can still be the gravest of sins, he rebuilds his life in London. It's here where we pick up his amazing story and get a glimpse of his incredible resilience in the face of adversity.
Who's Gonna Love Me Now? is an outstanding piece of filmmaking. It reminds the audience that not every great story is invented in the mind of a Hollywood scriptwriter, and some of the best involve real people. Saar's story is moving and relevant, and it should be shared with as many people as possible.
Sponsored by:
Terry McComas
Audrey Mehler and David Paperny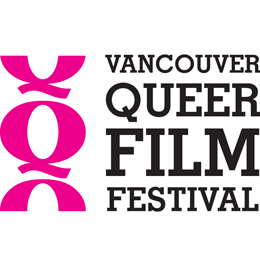 ---

19+
• Everyone attending screenings at the Fifth Avenue Cinemas must be 19+ .
• Please note that as a registered non-profit society, anyone over 18 attending one of our screenings is required to be a member of our society for us to retain our non-profit status.
• Please present your 2016 VJFC membership at every screening.
NOTE: ONLINE Sales suspend one hour before showtime.

Festivals and Awards
Winner – Panorama Audience Award, Documentary Film – Berlin International Film Festival
Film Info
| | |
| --- | --- |
| Year | 2016 |
| Country | Israel, UK |
| Director | Barak Heymann and Tomer Heymann with co-director Alexander Bodin Saphir |
| Runtime | 85 min |
| Language | English, Hebrew w/English subtitles |
| Genre | documentary |