Ha'Edut
Winner of the best Israeli Feature Film at the last Haifa Film Festival, The Testament manages to avoid the familiar tropes of Holocaust movies and provides a surprising viewpoint. Director Amichai Greenberg weaves a tense drama about the ambiguity of truth in the fallout of the Holocaust. Yoel is an international expert in Holocaust research. While undertaking a new research project about a massacre that took place in Austria during the final days of the war, he discovers classified documents that will alter his view of his world. A mystery about a man who is willing to risk everything to discover the truth.
Follows the short A Night at the Garden.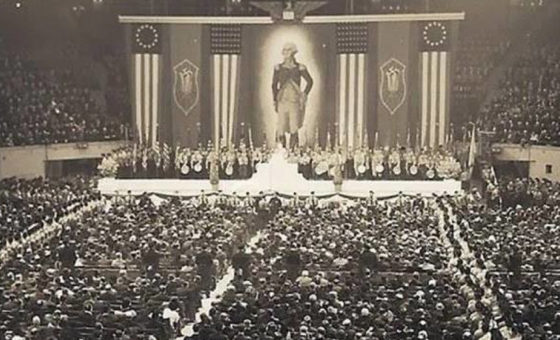 In 1939, over 20,000 Americans rallied in New York's Madison Square Garden to celebrate the rise of Nazism – an event largely forgotten from American history. A NIGHT AT THE GARDEN uses striking archival fragments recorded that night to transport modern audiences into this gathering and to shine a light on the disturbing fallibility of seemingly decent people.
Directed by: Marshall Curry
Country: USA
Language: English
Year: 2017
Runtime: 7 minutes
Genre: Documentary
(Physical assault; theme of discrimination)
Sponsors
Jeff and Dee Goldberg
Arnold and Anita Silber



Festivals and Awards
Winner: Full Length Feature Films - Haifa International Film Festival, 2017
Nominee: Best Film - Venice Film Festival, 2017
Film Info
| | |
| --- | --- |
| Year | 2017 |
| Country | Austria, Israel |
| Director | Amichai Greenberg |
| Cast | Ori Pfeffer, Rivka Gur, Hagit Dasberg |
| Runtime | 88 min |
| Language | Hebrew, German, English, Yiddish w/English subtitles |
| Genre | drama |