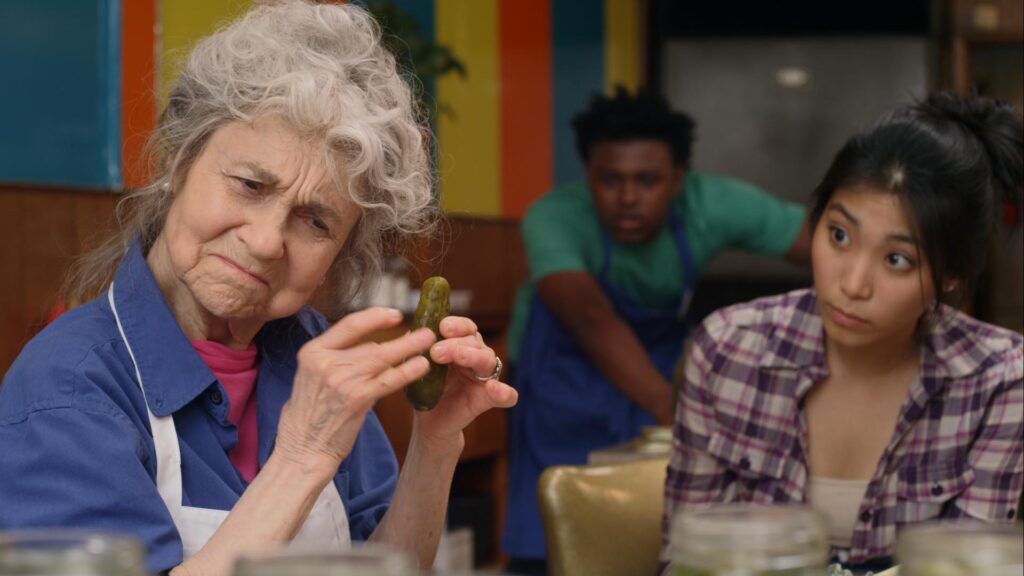 Joey Miller is the king of Detroit party emcees, a single father, and drowning in debt. During one of his latest gigs, a freak accident destroys all his prized sound equipment. With his daughter Julie's bat mitzvah only four weeks away, he is willing to do almost anything to replace it. As a last resort, he turns to his shady Uncle Morty, who agrees to give him the needed 20 grand but under one condition: Joey must steal his grandmother Rose's top-secret kosher dill pickle recipe.
Doors open at 6:30
Tickets $18 at the door, $15 in advance.
Movie starts at 7:00
Booking
Bookings are no longer available for this event.
Please note that as a registered non-profit society, anyone over 18 years of age attending one of our screenings is required to be a member of our society for us to retain our non-profit status.
Please present your VJFC membership at every screening.
Film Info
| | |
| --- | --- |
| Year | 2016 |
| Country | USA |
| Director | Michael Manasseri |
| Cast | Jon Dore, Lynn Cohen, Miriam Lee |
| Runtime | 97 min |
| Language | English |
| Genre | comedy |