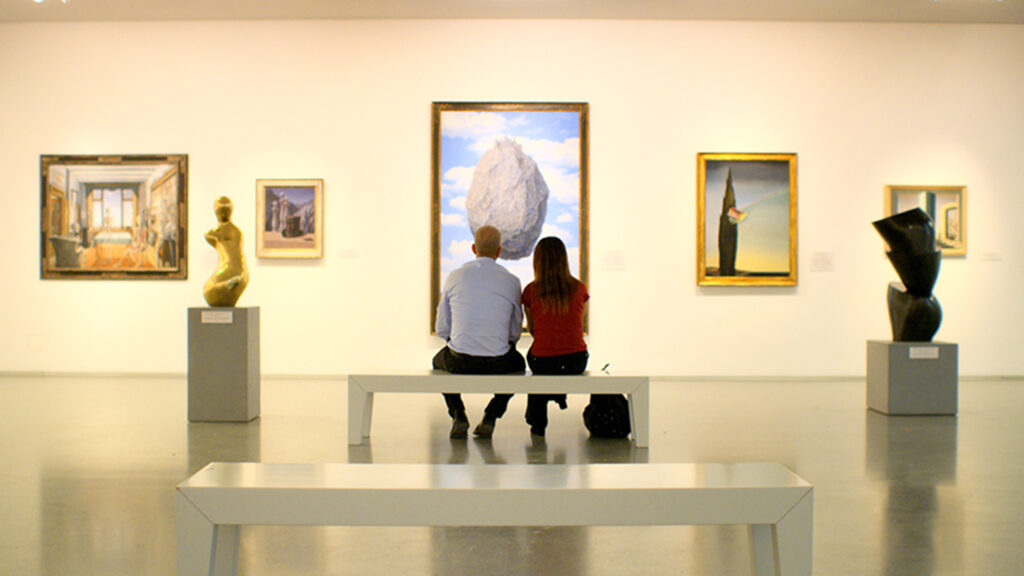 Ha'mu'zeon
An exhilarating a masterful look at the Israel Museum, one which goes much deeper than a conventional documentary. Over a period of 18 months, filmmaker Ran Tal observes the daily life of the Israel Museum in Jerusalem. A cast of colourful characters emerge: a singing security guard, the American museum director, the Jerusalemite curator, the Haredi kashrut inspector, custodians, tour guides and visitors as they pass through its doors. We are also given insight into the Museum's attempts to incorporate Palestinian representation into its collection. Tal's elegantly shot film shows us not only a microcosm of Israeli society, but also how this institution seeks to both reflect and mold Israeli history and culture.
Sponsors
Karen Krivel
Bill and Lisa Levine
Please note that as a registered non-profit society, anyone over 18 years of age attending one of our screenings is required to be a member of our society for us to retain our non-profit status.
Please present your VJFC membership at every screening.
Festivals and Awards
Nominee: Ophir for Best Documentary - Israeli Academy of Film and Television
Winner: 11th David A. Stein Memorial Award for Best Documentary - Toronto Jewish Film Festival, 2018
Film Info
| | |
| --- | --- |
| Year | 2017 |
| Country | Israel |
| Director | Ran Tal |
| Cast | Artur Avakov, David Mevorah |
| Runtime | 74 min |
| Language | Hebrew w/English subtitles |
| Genre | documentary |