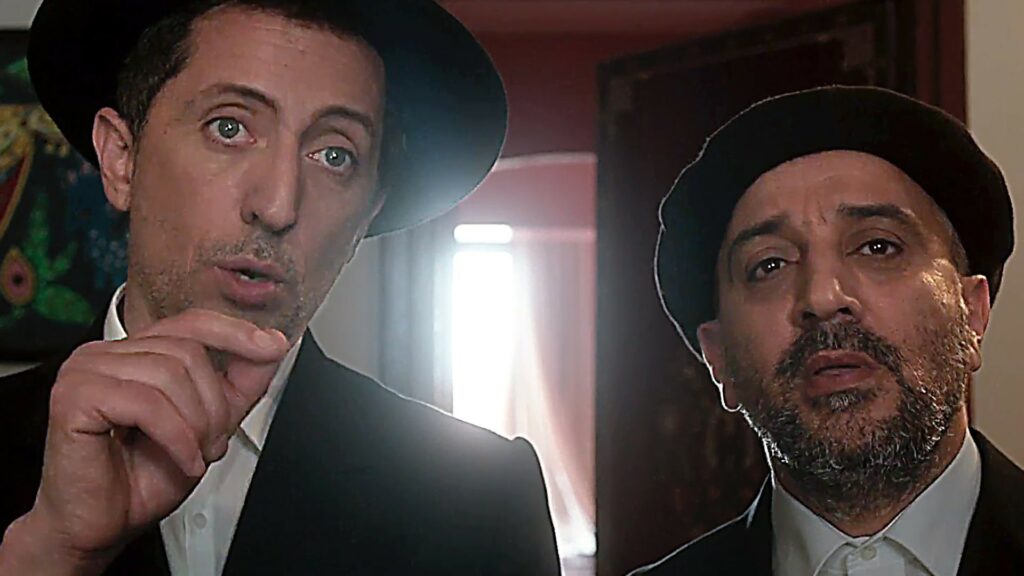 L'orchestre de Minuit
The estranged son of a once famous Moroccan musician is unexpectedly transformed after returning to his homeland, in this bittersweet crowd-pleaser. Like many Jews who fled domestic troubles, Michael Abitbol left Casablanca as a child during the racial tensions of the Yom Kippur War and never looked back. After years of silence and buried memories, the brooding son returns home to make peace with his past. When death claims his father before they can reunite and reconcile, Michael seeks to understand the legacy of this iconic singer of yesteryear, a man largely unknown to him. With the help of a comical Muslim cab driver and a host of other quirky characters, he sets off on an adventure to track down the surviving members of his father's orchestra and fulfill the old man's dying wish, finding friendship and rediscovering his cultural roots along the way.
Expounding on Moroccan-Jewish life and generational divides the film is filled with humor and heart.
Sponsored by:
Lorne Greenberg and Sari Greenberg z"l

---

19+
• Everyone attending screenings at the Fifth Avenue Cinemas must be 19+ .
• Please note that as a registered non-profit society, anyone over 18 attending one of our screenings is required to be a member of our society for us to retain our non-profit status.
• Please present your 2016 VJFC membership at every screening.
NOTE: "Rush Tickets" only now. You must be in line, starting 30 minutes before showtime, at the Fifth Avenue, when available seats are located in the theatre. Max 2 tickets per person.
ONLINE Sales have now been suspended.
Festivals and Awards
Winner – Prize of the Ecumenical Jury - Montréal World Film Festival
Nominated – Grand Prix des Ameriques – Montréal World Film Festival
Film Info
| | |
| --- | --- |
| Year | 2015 |
| Country | France |
| Director | Jérôme Cohen-Olivar |
| Cast | Gad Elmaleh, Jade Chkif, Aziz Dadas |
| Runtime | 114 min |
| Language | English, French, Arabic w/English subtitles |
| Genre | drama |