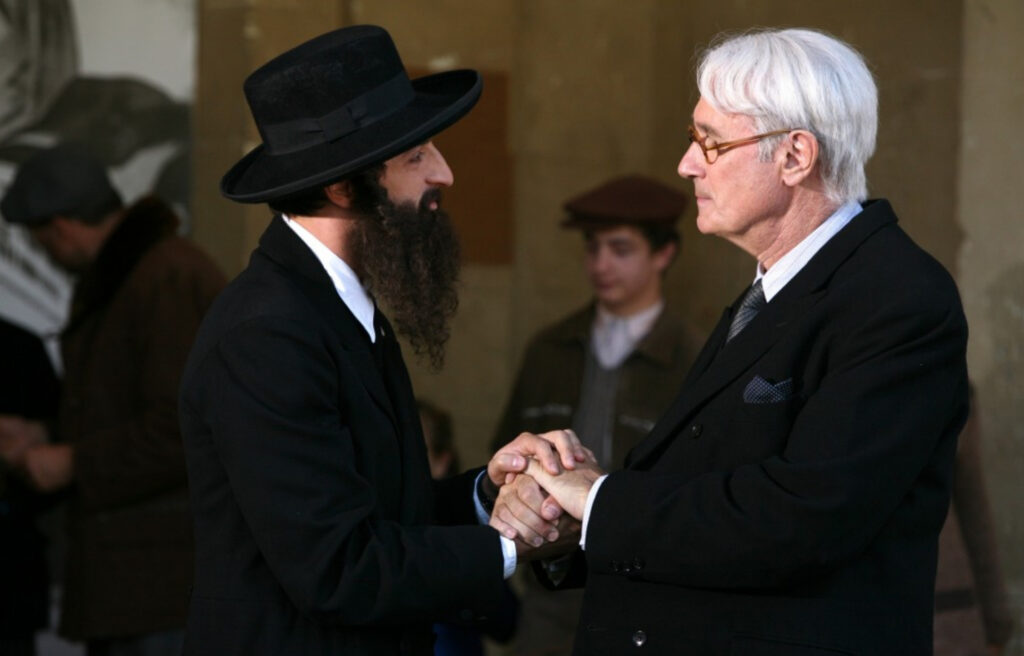 It is a historical fact that Aristides de Sousa Mendes defied "Circular 14", (the decree preventing Jews and dissidents from obtaining visas) and issued thirty thousand visas to anyone who requested one. Ten thousand of the visas were issued to Jews. Aristides de Sousa Mendes's single individual act has been called the largest rescue action undertaken by one person during the Holocaust.
The film reveals that, like Oskar Schindler, Sousa Mendes did not set out to be a hero. He set out to do what he believed was right. Other diplomats were content to follow orders; Mendes was guided by his conscience. This important motion picture based on a true story is brilliantly directed with a magnificent cast.
Guest: Myra Michaelson representing the Sousa Mendes Foundation
Sponsored by: Cathy Paperny and Ron Ritch, The Lutsky Family 
Please note that as a registered non-profit society, anyone over 18 years of age attending one of our screenings is required to be a member of our society for us to retain our non-profit status.
Please present your VJFC membership at every screening.
Film Info
| | |
| --- | --- |
| Year | 2008 |
| Country | France |
| Director | Joël Santoni |
| Cast | Bernard Le Coq, Nanou Garcia, Lionel Lingelser |
| Runtime | 104 min |
| Language | French w/English subtitles |
| Genre | biography, drama, history |