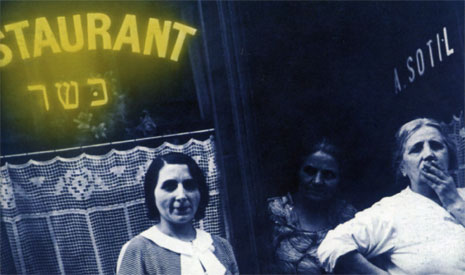 Yves Jeuland's masterful, sweeping new documentary explores the rich and complex history of Jews in France, the first country to grant Jews citizenship. Beginning with revolutionary cries of "Vive la France"in Yiddish, the film explores the explosive Dreyfus Affair, the Vichy government's collaboration with the Nazis and the absorption of Sephardic Jews from Arab countries in the decades after World War II. Being Jewish in France confidently continues into the 21st century, investigating charges of rising anti-semitism and the county's complex attitudes toward Israel.
A fascinating and provocative exploration of French-Jewish history, the film is given vivid human dimension by interviews with more than a dozen leading French politicians, intellectuals and artists including Robert Badinter, Théo Klein, Jean-Claude Grumberg, Marceline Loridan-Ivens and Jean Benguigui. Presenting a treasure trove of lush archival material, memorable music and clips from classic French films, Being Jewish in France is poised to become the definitive film on the topic.
Narrated by Mathieu Amalric, star of The Diving Bell and the Butterfly.
Festivals and Awards
Winner Jerusalem Film Festival - Jewish Experience Award
Winner International Focal Award - Best Use of Footage in a Factual Production
Film Info
| | |
| --- | --- |
| Year | 2007 |
| Country | France |
| Director | Yves Jeuland |
| Cast | |
| Runtime | 185 min |
| Language | French with English subtitles |
| Format | Beta |
| Genre | documentary |