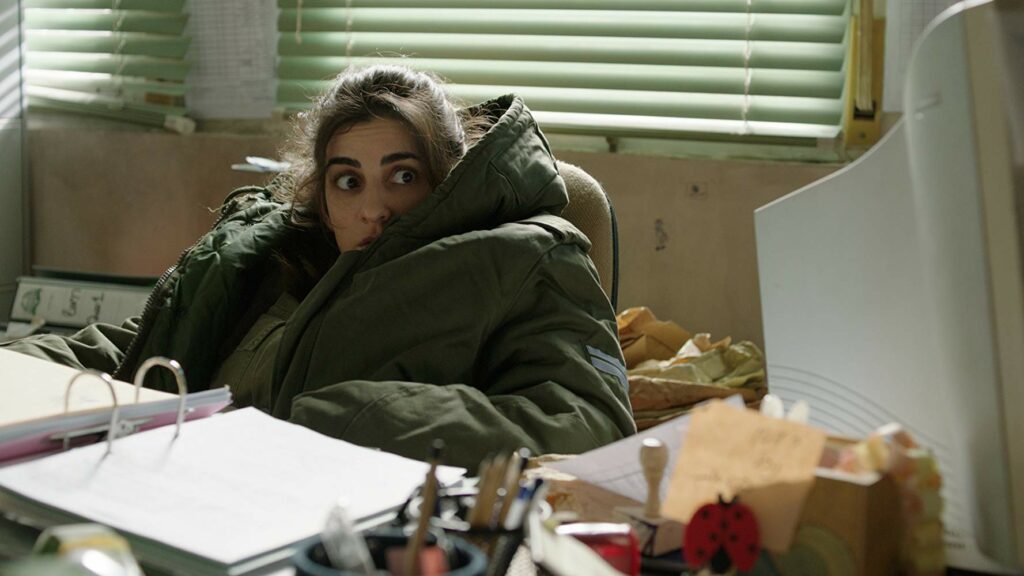 Efes beyahasei enosh
A smash hit in Israel and winner of the Best Narrative Feature Award at the Tribeca Film Festival, Zero Motivation is a unique, sharply observed, sometimes dark and often hilarious portrait of everyday life for a unit of young, female soldiers in a remote Israeli desert outpost. Playing out like M*A*S*H meets Orange is the New Black, Talya Lavie's brilliant debut details the power struggles of three women with different agendas and very little to do. Pencil-pushers in the Human Resources Office, best friends Zohar (Dana Ivgy) and Daffi (Nelly Tagar) spend their time playing video games, singing pop songs, jousting with stationery and dreaming of Tel Aviv. The indolent twosome are watched over by their aspiring senior officer, Rama (Shani Klein), who dreams of a higher position and a significant military career, but with a platoon of unskilled, idle, female soldiers without any drive under her charge, her ambitions for promotion are constantly thwarted. With shifts of tone that go from slapstick to satiric to horrifying with fluid ease, and with a superb supporting cast of characters, Zero Motivation is destined to be one of the most talked about films of the year.
DOORS open at 12:30pm ~ ADMISSION by donation.
N O T E
45th Ave IS CLOSED TO TRAFFIC
TO REACH THE UNDERGROUND PARKING
Access the back lane via West 49th Ave, approaching from the east (Cambie).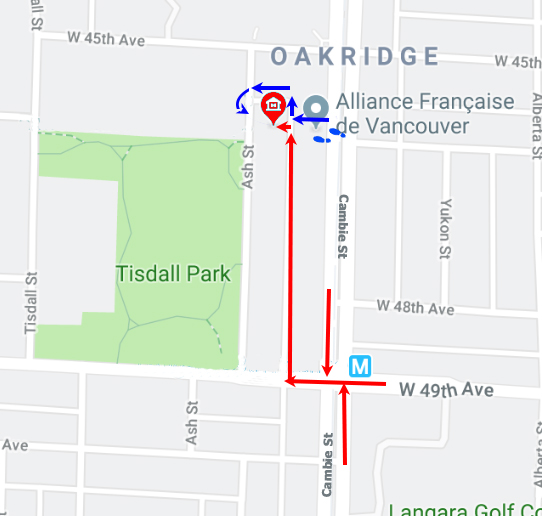 Festivals and Awards
Winner - Best Director, Awards of the Israeli Film Academy, 2014
Winner - Best Actress (Dana Ivgy), Awards of the Israeli Film Academy, 2014
Winner - Best Screenplay, Awards of the Israeli Film Academy, 2014
Nominee - Best Film, Awards of the Israeli Film Academy, 2014
Nominee - Best Supporting Actress (Shani Klein), Awards of the Israeli Film Academy, 2014
Nominee - Best Supporting Actress (Nelly Tagar), Awards of the Israeli Film Academy, 2014
Nominee - Best Film, Milwaukee Film Festival, 2014
Winner - Grand Prix, Odessa International Film Festival, 2014
Nominee - International Competition, Odessa International Film Festival, 2014
Winner - Best Narrative Film Feature, Tribeca Film Festival, 2014
Winner - Nora Ephron Prize, Tribeca Film Festival, 2014
Film Info
| | |
| --- | --- |
| Year | 2014 |
| Country | Israel |
| Director | Talya Lavie |
| Cast | Dana Ivgy, Nelly Tagar, Shani Klein |
| Runtime | 97 min |
| Language | Hebrew w/English subtitles |
| Genre | comedy, drama |