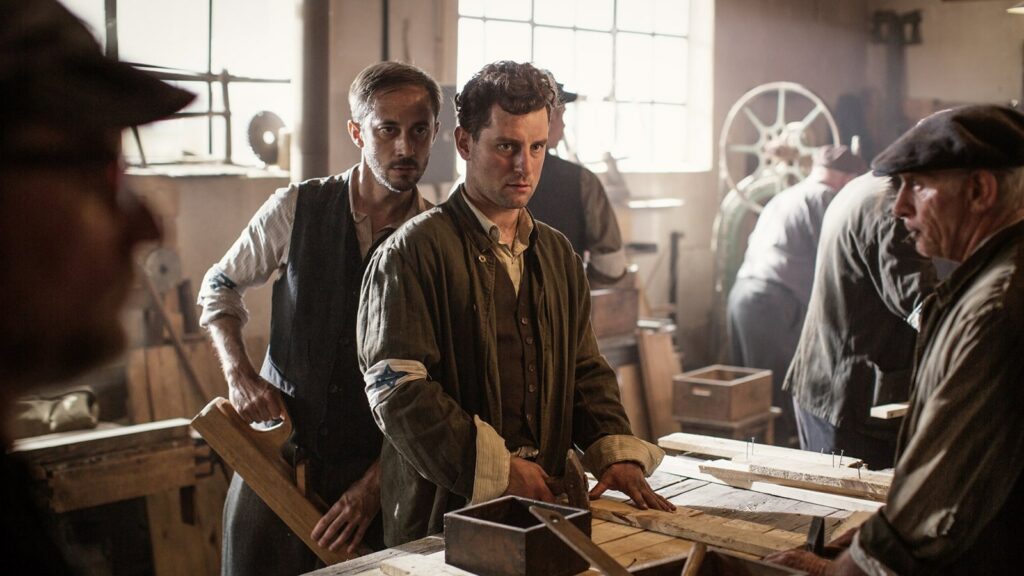 International Day of Commemoration in Memory of the Victims of the Holocaust
Global Screening Event

January 27, 2019
Who Will Write Our History tells the story of Emanuel Ringelblum and the Oyneg Shabes Archive, the secret archive he created and led in the Warsaw Ghetto. With 30,000 pages of writing, photographs, posters, and more, the Oyneg Shabes Archive is the most important cache of in-the-moment, eyewitness accounts from the Holocaust. It documents not only how the Jews of the ghetto died, but how they lived. The film is based on the book of the same name by historian Samuel Kassow.
NB. Ash street is closed to traffic off of 49th Ave. Must approach from 45th Ave to access the parking.
There is NO STREET PARKING on Ash Street at this time. Free underground parking will be open from 6:15pm. Follow the yellow signs.
NOTE: Admission is by donation at the door and there is a limit of 4 tickets per order.
SOLD OUT
Film Info
| | |
| --- | --- |
| Year | 2018 |
| Country | USA |
| Director | Roberta Grossman |
| Cast | Joan Allen, Adrien Brody, Jowita Budnik |
| Runtime | 95 min |
| Language | English, Yiddish, Polish w/English subtitles |
| Genre | documentary |