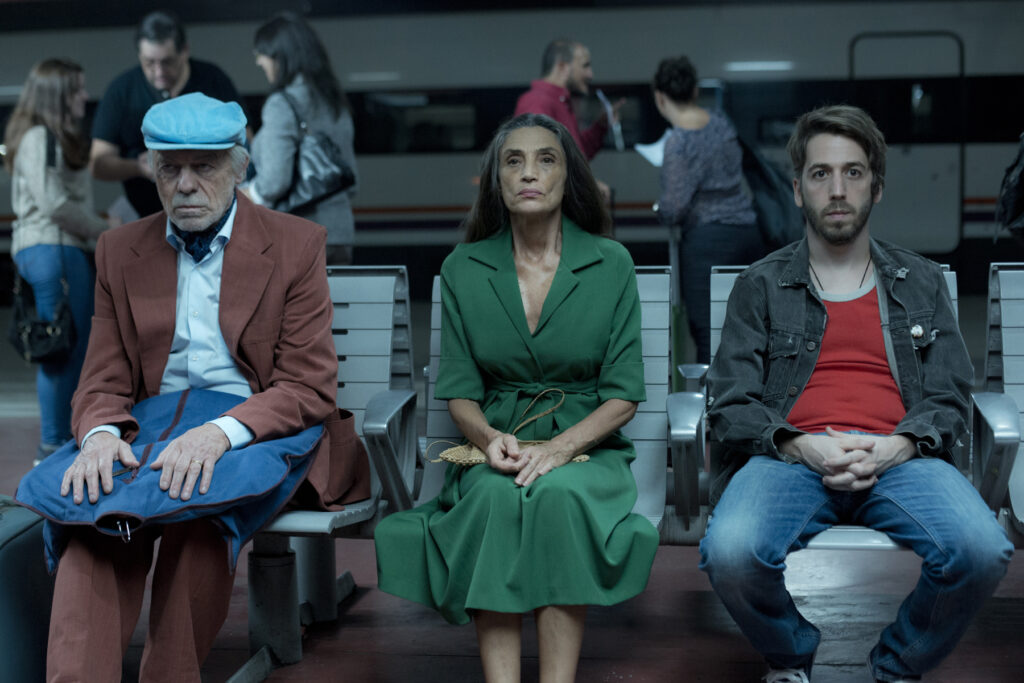 El último traje
At 88, Abraham Bursztein is seeing his place in the world rapidly disappear. His kids have sold his Buenos Aires residence, set him up in a retirement home and are even trying to convince him to amputate his disabled limb. But Abraham survived the Holocaust, made a successful life in a foreign land, and isn't about to quietly fade away. Instead, he's planned a trip to the other side of the world. Writer-director Pablo Solarz renders Abraham's odyssey as much a journey through the past as a geographical one. With its klezmer-driven score, evocative cinematography and fleet pacing, The Last Suit approaches its weighty themes with a light reverence, showing how any trip truly worth taking is a trip that will change us-no matter how far along we are in life's journey.

Please note that as a registered non-profit society, anyone over 18 years of age attending one of our screenings is required to be a member of our society for us to retain our non-profit status.
Please present your VJFC membership at every screening.
Festivals and Awards
Winner: Audience Award - Atlanta Jewish Film Festival Winner: Audience Award, Best Feature Film - Miami Film Festival, 2018
Winner: Audience Award, Best Narrative Feature - Philadelphia Jewish Film Festival, 2018
Winner: Audience Award - Wahington DC Jewish Film Festival, 2018
Winner: Best Narrative Feature - Los Angeles Jewish Film Festival, 2018
Winner: Best Actor (Miguel Ángel Solá) - Seattle International Jewish Film Festival, 2018
Nominee: Best Director (Pablo Solarz) - Seattle International Jewish Film Festival, 2018
Nominee: Best Film - Seattle International Jewish Film Festival, 2018
Film Info
| | |
| --- | --- |
| Year | 2017 |
| Country | Argentina, Spain |
| Director | Pablo Solarz |
| Cast | Miguel Ángel Solá, Ángela Molina, Martín Piroyansky |
| Runtime | 91 min |
| Language | Spanish w/English subtitles |
| Genre | drama |