Buy IN-THEATRE Tickets
(In-person showing has passed.)
Buy VIRTUAL Tickets
VIEW from March 19 to 26
You will receive an email on March 19 with your login information to access your film(s).
Is there an opposite side of the track? Check out these shorts to explore the issues in the first of our two shorts programs featured this year.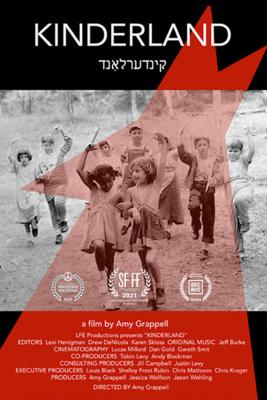 Director: Amy Grappell
Country: USA
Year: 2021
Runtime: 31 minutes
Language: English
Trailer
KINDERLAND is a half-hour documentary film that tells the story of two secular Jewish summer camps in upstate New York. Both camps were founded by secular working-class Jews on either side of the leftist political divide. Kinderland was communist; Kinder Ring run by The Worker's Circle) socialist. Despite numerous commonalities, they maintained a legendary feud from opposite ends of Sylvan Lake. 2021, Santa Fe International Film Festival : Winner – Best Documentary Short
---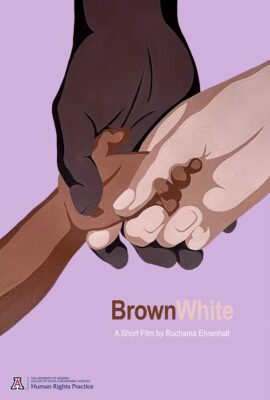 Director: Ruchama Ehrenhalt
Country: Israel
Year: 2022
Runtime: 10 minutes
Language: Hebrew w/English subtitles
From the perspective of Israeli biracial kids, BROWNWHITE explores how skin colour influences the development of identity. Weaving their lived experiences with findings from academic research, the film reveals these kids' dilemmas around identity in a world that's more complicated than brown or white.
---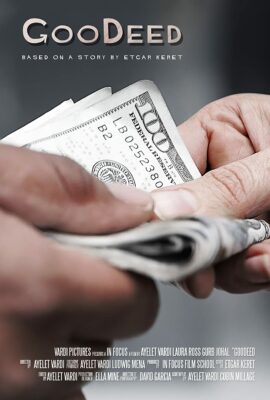 Director: Ayelet Vardi
Country: Canada
Year: 2022
Runtime: 7 minutes
Language: English
Based on a short story by Etgar Keret, GOODEED tells the story of a wealthy woman whose life takes a turn when she discovers that giving money to the homeless gives her a purpose.
SPONSORS:
Cyndi & Max Mintzberg