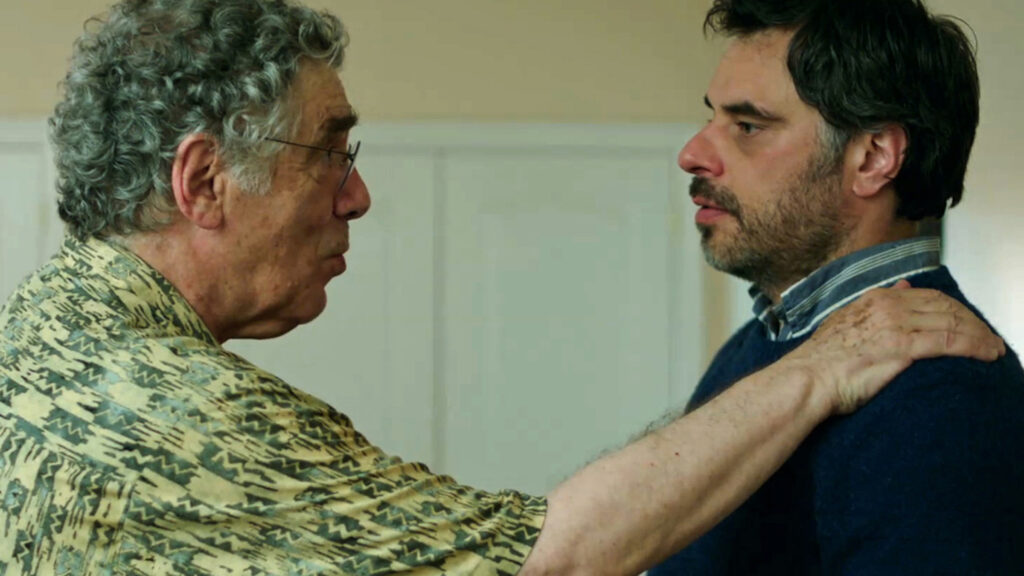 Humor Me will humour you — and then some. It's one of the best films of its kind, these films start with a floundering adult who gets back on track with help from a senior-age parent (or grandparent).
Nate, a once-hot playwright on the skids, whose art-dealer wife leaves him for a French billionaire, blithely taking their young son abroad with her. Left without money or housing, Nate is forced to move in with his widower father, Bob (Elliott Gould), who lives in a New Jersey retirement community. Cue the jokes and the tender lessons of learning. Elliot Gould at his best.
Follows the short Wendy's Shabbat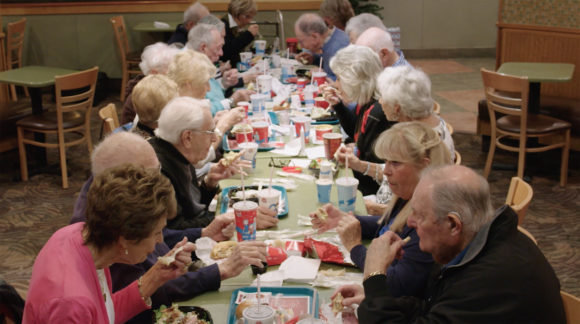 This short documentary film is about a group of Jewish friends ushering in Shabbat by candlelight, with challah and grape juice (no wine at the local Wendy's fast food restaurant) with Hebrew blessings along with burgersand fries. This is a story about rediscovering the joys of community and the longing for ritual, however unorthodox it may appear.
Honourable mention and 4th place, Robinson International Short Film Competition
Directed by: Rachel Myers
Country: USA
Language: English
Year: 2017
Runtime: 14 minutes
Genre: Documentary, Comedy
Please note that as a registered non-profit society, anyone over 18 years of age attending one of our screenings is required to be a member of our society for us to retain our non-profit status.
Please present your VJFC membership at every screening.
Festivals and Awards
Winner: Festival Award, Best Feature Film Comedy - Sedona International Film Festival, 2018
Nominee: Best American Independent Feature Film - Cleveland International Film Festival, 2018
Film Info
| | |
| --- | --- |
| Year | 2017 |
| Country | USA |
| Director | Sam Hoffman |
| Cast | Jemaine Clement, Elliott Gould, Ingrid Michaelson |
| Runtime | 93 min |
| Language | English |
| Genre | comedy |