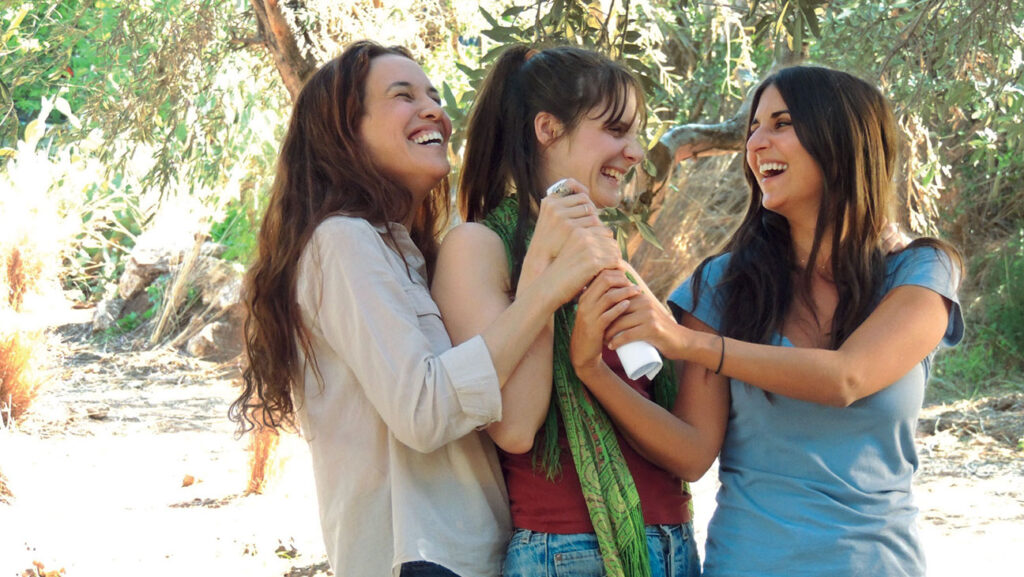 Sponsored by:
Ian and Sandy Penn
Phil and Diane Switzer

In October 1995, three French sisters gather in the coastal town of Atlit, in northern Israel, to sell their late parents' home. While they are initially overjoyed at being reunited, tensions quickly arise between the two elder sisters. Trapped in a loveless marriage in Canada, Darel, the eldest, finds herself ultimately unwilling to sell the house or part with anything in it. Cali meanwhile always felt like the unloved middle-child and can't wait for the sale to go through so she can return to Paris with the money. Caught between the two, the free-spirited Asia tries not to take sides and prefers spending time with Dan, a childhood friend. Things really start to go haywire when one after the other, the sisters are visited by apparitions of their parents and Cali notices a mysterious Palestinian boy hanging around the house. Meanwhile, the whole world has its eyes riveted on Israel, as for the first time, it looks like lasting peace in the region might finally be achieved.
Please note that as a registered non-profit society, anyone over 18 years of age attending one of our screenings is required to be a member of our society for us to retain our non-profit status.
Please present your VJFC membership at every screening.
Film Info
| | |
| --- | --- |
| Year | 2014 |
| Country | France, Israel |
| Director | Shirel Amitaï |
| Cast | Géraldine Nakache, Judith Chemla, Yaël Abecassis |
| Runtime | 91 min |
| Language | French, Hebrew & English with English subtitles |
| Genre | comedy, drama, fantasy |