Sponsored by:
Ari Shiff and Carla Van Messel

JEWISH BLIND DATE (Blind Date à la Juive)

Switzerland | 2015 | Narrative | 16 minutes | French with English subtitles
Director: Anaëlle Morf
CAST : Estelle Darnault, Axel Fernandez, Joëlle Séchaud
Unhappy in love, Mary Lou decides to reconnect with her religious roots by marrying a practicing Jew. In order to get married, she has to pass the Shidduch test, which will determine whether her life will be a success or failure.
---
AVE MARIA

France/Germany/Palestine | 2015 | Narrative | 14 minutes |French, Hebrew, Arabic with English subtitles
Director: Basil Khalil
Cast: Shady Srour, Maria Zreik, Ruth Farhi, Huda Al Imam, Maya Koren
Awards:
Winner of 7 Best Short Film awards and nominated for 20 other awards including the Oscar for Best Short
Nuns of the 'Sisters of Mercy' convent in the middle of the West Bank wilderness have their daily routine of silence and prayer disrupted when a family of religious Israeli settlers crash their car into the convent's wall. Shabbat is approaching and they need to get home urgently. However, the laws of Shabbat forbid the family from using a phone to call for assistance while the Nuns at the convent have taken a vow of silence. Together, they have to come up with an unorthodox plan to help them get home.
---
THE LITTLE DICTATOR

Israel | 2015 | Narrative | 28 minutes | Hebrew with English Subtitles
Director: Nurith Cohn
Cast: Emanuel Cohn, Meni Florentin, Ruth Geller
Festivals:
Jerusalem Jewish Film Festival 2015 – 1st Prize Best Short Film
Los Angeles Jewish Film Festival 2016 – 1st Prize Best Narrative Short
Nurit and Emanuel Cohn's The Little Dictator is a near perfect short film. In that brief time, it tackles anti-intellectualism and ignorance, collective forgetting, personal crisis, Zionism and the Galut. It recuperates the Ashkenazi yekke identity in a way that is almost impossible to imagine without seeing this marvelous short comedy. And it slyly winks at cinema history. Highly recommended – Lincoln Z. Shlensky
---
WOMEN IN SINK

England/ Israel | 2015 | Documentary |
36
minutes | Hebrew and Arabic with English Subtitles
Director
: Iriz Zaki
Awards
:
Best Short Film – Warsaw International Film Festival
Best European Documentary – The European Independent Film Festival, France
Audience Award for Best Short Foreign Film – Films de Femmes Créteil
Most Innovative Mid-Length Film Award – Visions du Reel, Switzerland
Best Short Documentary – Haifa International Film Festival
This is the story of a little hair salon in the heart of the Arab community in Haifa; it is the story of a friendship between Arab and Jewish women in the city, which is considered a model of coexistence; and it is the story of Iris, the director, who worked as a hair washer at the salon so she could get to know women of the neighbourhood. Through her interaction with the women, in this unique frame, Iris wishes to tell the story of the community from the personal experience of the film's subjects, and to explore what it reflects of Israeli.
---
THE PIONEERS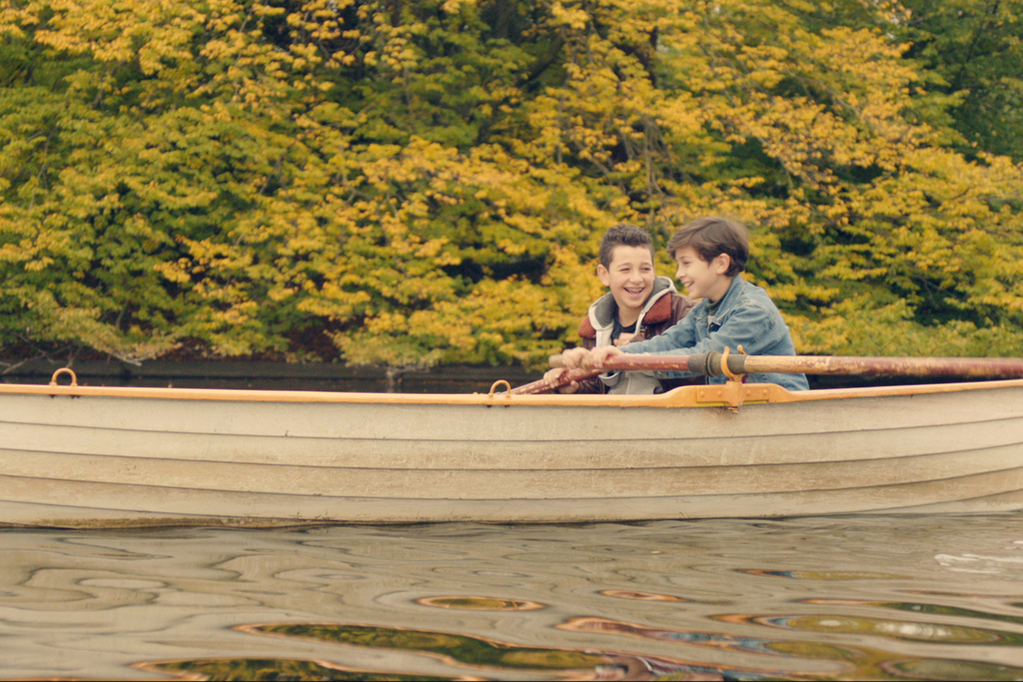 France | 2016 | Narrative | 9 minutes | French with English subtitles
Director: Gaby Ohayon
Cast: Camille Loubens (Zyto as a child), Lounes Belaïdi (Momo) and Jonathan Cohen (Zyto adult and the voice)
Zyto and Momo, both eleven years old, meet in the toilets of their private middle school. They have one thing in common: they're both circumcised. But while Momo has no qualms about it, Zyto feels that his difference from other boys holds him back from fitting in. To help his friend get over his insecurities, Momo hatches a farfetched plan.

---

19+
• Everyone attending screenings at the Fifth Avenue Cinemas must be 19+ .
• Please note that as a registered non-profit society, anyone over 18 attending one of our screenings is required to be a member of our society for us to retain our non-profit status.
• Please present your 2016 VJFC membership at every screening.
NOTE: ONLINE Sales suspend one hour before showtime.

Film Info
| | |
| --- | --- |
| Year | 2016 |
| Country | Multiple |
| Director | Multiple |
| Runtime | 103 min |
| Language | Multiple |
| Genre | short |