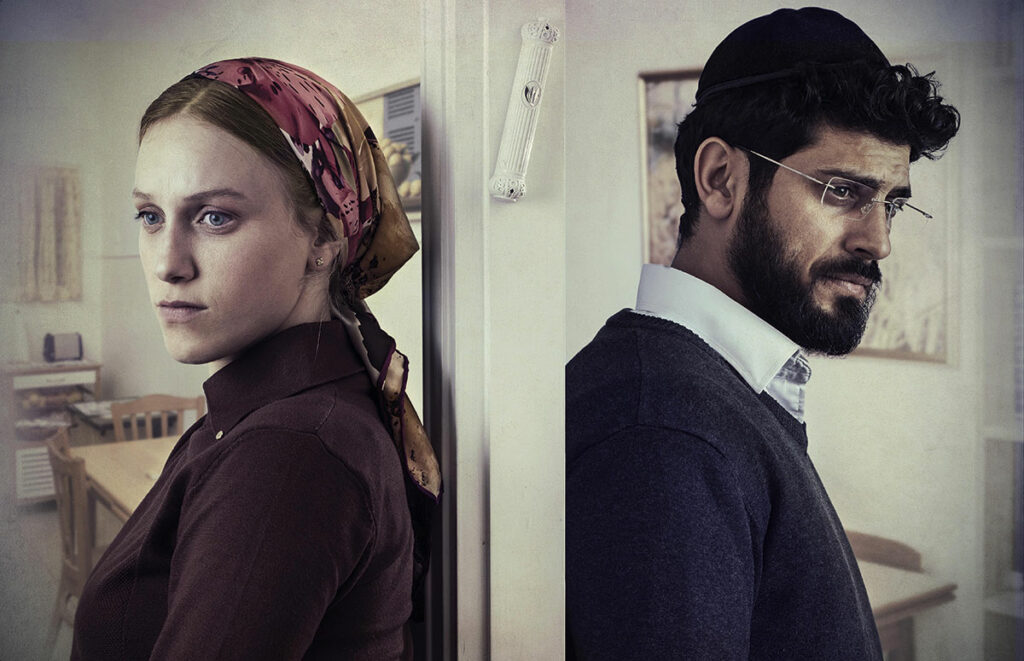 NOW SHOWING UNCHAINED
(Matir Agunot)


HOW TO WATCH THIS SHOW
Follow the link from the blue button above. 
You'll have to register for an account.
Enter your payment information,
To receive the 20% discount – enter the password: UnchainedVancouver.
Your rental period will last for twelve weeks.
You can watch as many times as you like in those twelve weeks
Unchained, the story of Yossef Mourad and his wife Hannah, takes the viewer into the closed-off ultra-orthodox world, and touches on the most painful place where Jewish-law clashes with modern life – the status of women in society. A devout Rabbi-detective, whose job is to free the women whose husbands deny them a divorce and a new life, finds that in his own home lurks a secret that threatens his world and marriage.
With the VJFC discount Unchained costs $20.90 to rent,
you can watch and rewatch all 12 episodes
(45 minutes each) over a 3 month period (12 weeks) once you first access the rental.
Your rental supports the Vancouver Jewish Film Centre  and Israeli independent film-makers.
Film Info
| | |
| --- | --- |
| Year | 2019 |
| Country | Israel |
| Director | Yossi Madmoni, Tamar Kay, David Ofek. |
| Cast | Aviv Alush, Avigail Kovary, Nathan Dattner |
| Runtime | 12 x 45 min |
| Language | Hebrew w/ English subtitles |
| Genre | drama |