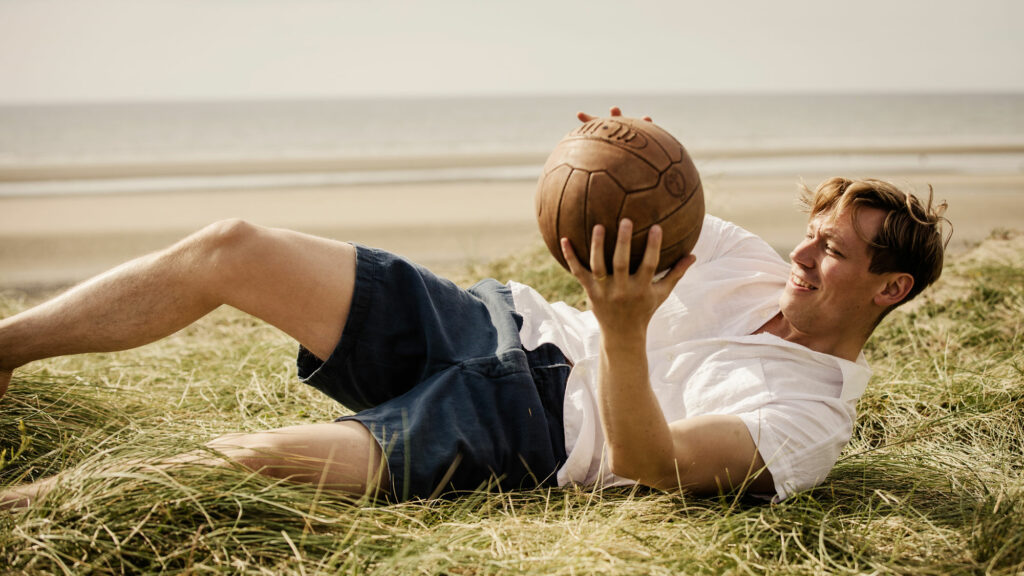 NOW SHOWING THE KEEPER
$9.00 CDN for rental, you can all watch and rewatch the film over a FIVE day period once you access the rental.
The Keeper tells the incredible true story of Bert Trautmann (David Kross, The Reader), a German soldier and prisoner of war who, against a backdrop of British post-war protest and prejudice, secures the position of Goalkeeper at Manchester City, and in doing so becomes a footballing icon. His signing causes outrage to thousands of fans, many of them Jewish. But Bert receives support from an unexpected direction: Rabbi Alexander Altmann, who fled the Nazis. Bert's love for Margaret (Freya Mavor), an Englishwoman, carries him through and he wins over even his harshest opponents by winning the 1956 FA Cup Final, playing on with a broken neck to secure victory. But fate will soon twist the knife for Bert and Margaret, when their love and loyalty to each other is put to the ultimate test.

 HOW TO WATCH THIS FILM
To get your ticket, follow the link from the blue button above and click the Screen button on the KINO website. You'll have to register for an account if you don't already have one. After you've entered your payment information, your rental period will start immediately and last for five days. You can watch the film as many times as you want in those five days.
Film Info
| | |
| --- | --- |
| Year | 2019 |
| Country | UK, Germany |
| Director | Marcus H. Rosenmüller |
| Cast | David Kross, Freya Mavor, John Henshaw, Dervla Kirwan |
| Runtime | 113 min |
| Language | English and German w/English subtitles |
| Genre | drama |