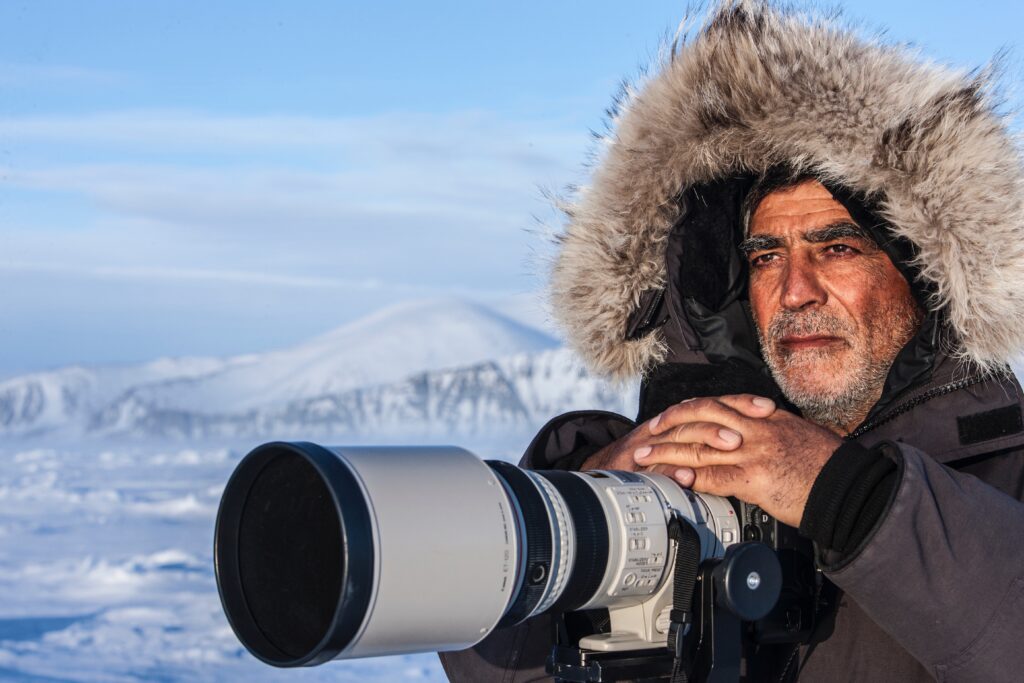 NOW SHOWING:  PICTURE OF HIS LIFE
The film is suitable for the whole family, featuring spectacular underwater photography of marine life and filmed in the Canadian Arctic.
For $13.30 CDN ($9.99 US$) for 1 household rental, you can watch and rewatch the film over a 3 day period once you access the rental. Virtual Cinema releases will bring you exciting films and will support the Vancouver Jewish Film Festival in these difficult times.
Executive Produced by Nancy Spielberg

After viewing Pictures of His Life watch the recording of the Talk Back Q&A with cast and crew, anytime on YouTube.
PICTURE OF HIS LIFE tells the personal story behind Nachoum's long-standing obsession with the polar bear. It follows Nachoum's quest to become the first still photographer to photograph the world's largest land carnivore, while swimming with one in open water. As he prepares for his biggest and most dangerous mission in the Canadian Arctic, Nachoum faces past traumas in an intimate story of dedication, sacrifice, and personal redemption. His personal journey begins in Israel and involves the lasting emotional impact of military combat.

Festivals and Awards
Winner - Best Documentary Award, San Francisco Jewish Film Festival 2019
Winner - Audience Award, Best Documentary Feature - Boston Jewish Film Festival 2019
Winner - Audience Award, Best Documentary, Chicago Festival of Israeli Cinema 2019
Winner - Audience Award, Best Documentary - Israel Film Festival Los Angeles 2019
Winner - Audience Award, Best Documentary Feature, Syracuse International Film Festival 2019
Winner – Audience Award, Best Documentary, Gold Coast International Film Festival
Opening Night Selection: DocAviv 2019
Official Selection: Film at Lincoln Center's New York Jewish Film Festival 2020
Film Info
| | |
| --- | --- |
| Year | 2019 |
| Country | Israel, USA, Canada |
| Director | Yonatan Nir, Dani Menkin |
| Cast | |
| Runtime | 72 min |
| Language | English, Hebrew, Inuktitut w/English subtitles |
| Genre | documentary |